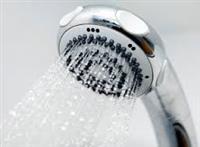 Product by:
Dc-heater Pte Ltd


DC-Heater is proudly introduce the latest innovation technology, with its revolutionary eco-friendly technology, ease of heating element with high power consumption and the risk of electrical shock.
Unlike many other conventional Water heaters, Sustainable DC Hot Water System Technology allows you to save your initial investment of using 15 Amps plug point, high power cable and high amps NCB.
Their low energy consumption DC-Heater can reduce your water heating costs up 40% and conserve wasted energy spent on traditional electric storage water heater to emit low level of CO2.
The space saving design of this Sustainable Product allow for installation virtually anywhere, their compact wall-mounted water heater conserve space and providing a environment for you to live in.
In addition, the DC powered Sustainable DC Hot Water System Technology can be RETRO-FIT into any existing worn-out storage heater household.
You can now enjoy your normal plug point appliances which allows you to take a long warm bath, instant how showers, dish washing as well as disinfecting dirty clothes with hot water in the washing machine and wash basin, without advent contribution to the worsening global warming.
Please use the Contact form on the right for Sustainable DC Hot Water System Technology information and ordering.