Sustainability and Other Energy Efficient Design Product details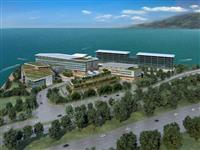 Product by:
Byme Engineering (hk)


BYME Engineering (HK) Ltd. is well established as a local company, at home with local working practices and legislation. We are also able to draw from a network of the International contacts and expertise.
We are known as a reliable and efficient contractor and deliver on time and to the high standards of quality. We achieve this through meticulous preparation and scheduling, with a dedicated project team on site to manage fast track project execution.
Design experience is provided by an in-house team, enabling BYME to offer full design and build packages including sustainability and other Energy Efficient design.
Please use the Contact form on the right for Sustainability and Other Energy Efficient Design information and ordering.