Sustainability Initiatives Internationally Recognised Product details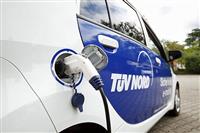 Product by:
Tuv Nord (asia Pacific Ltd.)


TUV Nord Group ensures customers all over the world of a board range of future-oriented services.
We use our expertise in consulting, engineering, qualification, inspection and certification to protect people, the environment and property against risks, particularly risks associated with the manufacture and use of products and processes and the installation and operation of equipment and facilities.
The services TUV Nord Group provides are available globally and ensure quality, safety and reliability through competence. Fully aware of its social responsibility, TUV Nord Group bears a particular obligation to further internationally recognised sustainability initiatives.
Please use the Contact form on the right for Sustainability Initiatives Internationally Recognised information and ordering.