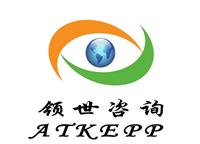 Product by:
Atkepp Ltd.


ATKEPP Ltd. is an international consulting company set up by a team of professionals with abundant international experience and expertise.
ATKEPP represents Advanced Technology, knowledge, experience, products, and practice. ATKEPP, with "leading world progress" as its philosophy, is committed to promoting international exchange and co-operation in advanced technology, knowledge, experience, products, and best practice through organising events, conferences, training programs as well as study tours and providing insightful consulting in terms of international management, investment and financing, marketing, project matching, technology transfer, PR and branding in a globalised world.
ATKEPP focused on promoting international co-operation in energy, resource, mineral and creative sectors and dedicates to worldwide transmission of advanced technology, knowledge, management experience and best practice, thus contributing to a cleaner, greener, and safer low-carbon earth.
Our mission: Spread advanced knowledge for a better world.
Please use the Contact form on the right for Spread Advanced Knowledge for a Better World. information and ordering.