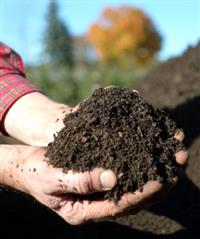 Product by:
Wirajasa Teknik Industri, Cv


CV Wirajasa Teknik Industri, perusahaan yang bergerak dalam bidang produksi sarana pertanian khususnya pupuk organik dan juga menyediakan pelayanan lengkap untuk pembangunan pabrik pupuk organik.

Kami menyediakan produk berupa pupuk organik yang memiliki beragam keunggulan berupa harga yang lebih murah daripada pupuk konvensional, memperbaiki struktur fisik dan kimiawi tanah, menggunakan bahan baku limbah pertanian, mengurangi pembakaran limbah pertanian sehingga lebih ramah lingkungan, kandungan hara lengkap untuk mendukung pertumbuhan tanaman secara optimal, menunjang produksi pertanian organik yang bebas dari bahan kimia dan memiliki nilai ekonomis lebih tinggi, serta bisa diintegrasikan dengan pabrik atau pusat produksi pertanian dan perkebunan yang kaya bahan baku sehingga menambah ragam produk dan nilai penjualan.
Dan bagi para wirausahawan yang ingin memulai usahanya dalam bidang produksi sarana pertanian, kami uga menyediakan pelayanan untuk pembangunan pabrik pupuk organik dari desain dan rekayasa, fabrikasi dan instalasi semua mesin dan peralatan, pemeriksaan dan pengujian instalasi tenaga listrik yang telah selesai dikerjakan dan akan dioperasikan, sampai dengan supervisi dan pemeliharaan.
CV Wirajasa Teknik Industri dengan keunggulan-keunggulan kami adalah solusi tepat bagi usaha anda.
Please use the Contact form on the right for Pupuk Organik buatan Wirajasa information and ordering.