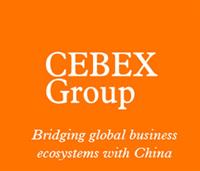 Product by:
Cebex Group


CEBEX Group, we serve professionals from a wide range of industries, from information technology to Healthcare, from entrepreneurship to law, from clean tech to capital markets and more.
Our diverse range of service enables us to leverage our core competencies in order to provide our clients with the opportunities necessary to capitalise on China's vibrant economy. Each brand maintains a particular focus, and employs an expert team that delivers a customised service to each and every one of our clients. The CEBEX Group has the global expertise, network, and resources necessary to enable and support dynamic growth in the fast-moving Chinese market.
We serve the Business community in China and the world through the enhancement and facilitation of professional relationship, resources and experience.
Please use the Contact form on the right for Professionals from Healthcare and Clean Tech information and ordering.