Perfect Demographic Market Product details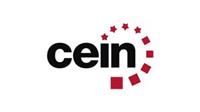 Product by:
China Environmental Industry Network (cein)


The CEIN site is designed to provide many functionality and more flexibility to our users. Once obtained an account from the site, users can perform many tasks, such as registering companies, posting ads and other market info to the website.
For industry suppliers, CEIN represents the ultimate opportunity to reach and influence your serious customers. Never before has it been so easy to capture the environmental manufacturing market with such accuracy.
CEIN delivers the perfect demographic market for vendors of environmental related equipment, software, products and services.
Please use the Contact form on the right for Perfect Demographic Market information and ordering.