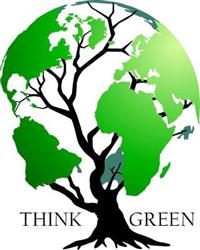 Product by:
Catalyze


Catalized adalah lembaga konsultasi nirlaba yang memberikan komunikasi dan jasa pemasaran efektif untuk lingkungan yang hijau yang berorientasi di Indonesia dan kawasan Asia Pasifik.
Kami menyediakan: program penghijauan, komunikasi dan strategi pemasaran, secara online dan strategi Media sosial, riset pasar, desain grafis, penulisan dan editing, pengembangan web, komunikasi lain dan jasa pemasaran.
Yang membedakan kami dari lembaga komunikasi lainnya adalah sebuah pemahaman yang kuat tentang isu-isu lingkungan, fokus obsesif pada sasaran, dan fiksasi pada dampak terukur. Akhir-akhir ini kami telah bekerja pada proyek-proyek yang bertemakan pada penghijauan.
cari tau tentang siapa kita, bagaimana kita bekerja, mengapa kita berbeda, dan mengapa kita ada di tempat pertama?
Please use the Contact form on the right for Lembaga Konsultasi Nirlaba untuk Lingkungan yang Hijau information and ordering.