Kebahagiaan, Umur Panjang, Menyenangkan dan Kedamaian Product details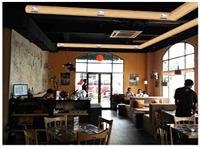 Product by:
Tawada Cleantech


Bayangkan tinggal di tempat yang bersih dan hijau di mana semua atribut baik terbaur. Tawada CleanTech bekerja keras untuk memberikan kehidupan persis seperti itu.
Dengan tingkat pemborosan sumber daya dan energi dunia yang dikonsumsi saat ini, kita akan kehabisan sumber daya lebih cepat dari yang anda pikirkan. Tawada CleanTech bekerja sangat keras untuk membuat sebuah dunia yang terawat, sebuah warisan yang dapat membanggakan bagi generasi selanjutnya.
Masa depan kita adalah indah bersama Tawada CleanTech.
Please use the Contact form on the right for Kebahagiaan, Umur Panjang, Menyenangkan dan Kedamaian information and ordering.