International Center for Scholars Product details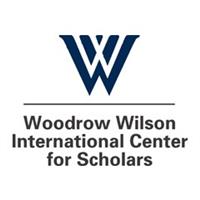 Product by:
China Environment Forum, Woodrow Wilson International Center For Scholars


The Woodrow Wilson International Center for Scholars is the official memorial to our nation's 28th president. Their work is the centrepiece of our activity and informs the nation's public policy debates with nonpartisan and relevant research and information.
In the spirit of President Wilson, we build a bridge between the worlds of academia and public policy, to inform and develop solution to the nation's problems and challenges. Democracy is built on the notion of an informed and active citizenry. The Wilson Center provides the fuel that makes this possible, knowledge in the public interest.
Woodrow Wilson International Center provides you with the tools and opportunities to join the National conversation.
Please use the Contact form on the right for International Center for Scholars information and ordering.