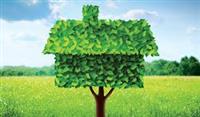 Product by:
Deg Builders Pte Ltd


Green Building Management System comprises of HMI Interfaces software for the user to interact with the system to the different controllers, The DDCs panel with a touch screen HMI interface controller, are used for controlling the different units and the same will be attached to an Integrator/router to communicate with the software and allowing user to interface with the control without GBMS when GBMS system are not functioning.
By monitoring and controlling the building from a location, the system helps to save energy, reduce operational and maintenance costs, improved working conditions and provides environmental benefits.
It includes Electrical and Mechanical systems such as HVAC, UPS, Generator, Fire Protection, Access Control, Lighting, Security and a lot more.
It brings together all the functional aspects into one single network for controlling, monitoring and managing the system, enabling easy and effective operations.
It is presently a common system employed in large buildings foremost to manage the room temperature, humidity level, Co2 level to ensure a comfortable and productive work environment.
The HVAC system typically attached to BMS is largely accountable for about 40% of energy consumption in the building. A building with a inclusive BMS system attached with its lighting systems as well can ensure an Energy Saving of 30 to 40% of the total energy consumed otherwise.
The DDCs are connected to the filed devices like sensors, switches and actuators.
Green Building Management System is to integrate different green building utility systems into one centralized system for monitoring and controlling of the distributed systems from one area.
Please use the Contact form on the right for Green Building Management System information and ordering.