Fully Certified Organic Cotton Products Product details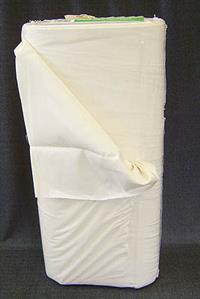 Product by:
Sapphire International Ltd.


Sapphire is a vertical manufacturer of high quality bathrobes, children's bath wraps and hooded towels, bath mitts, and other products made with terry, waffle and muslin fabric.
Sapphire's products are known by their exceptional quality, design, and durability. whether it is a customer's design or an adaption of one of ours great care goes into every step of the process ensuring that the end product is one with which our customer are delighted.
We provide both conventional cotton products and fully Certified Organic cotton products. Sapphire's production facilities are committed to responsible manufacturing, for both the environment and our worker.
Please use the Contact form on the right for Fully Certified Organic Cotton Products information and ordering.