Expo Bangunan Hijau dan Konferensi 2014 Product details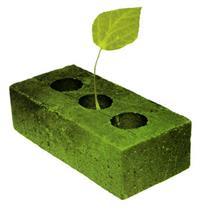 Product by:
The Greenasia Group


Penerapan "Bangunan Hijau" didasari fakta bahwa bangunan/ gedung merupakan penghasil emisi gas rumah kaca di planet ini sehingga setiap pengurangan emisi di bangunan akan memberikan kontribusi yang cukup besar terhadap penyebab pemanasan global.
Berdasarkan hal itu Dewan Bangunan Hijau Indonesia untuk ke-3 kalinya mengadakan GREENRIGHT - Expo Bangunan Hijau dan Konferensi Internasional 2014 dengan mengusung tema "Go Green & Gain for Future Generation".
Green Building Council Expo & Conference 2014 merupakan pintu masa depan untuk and a yang memiliki kepedulian terhadap lingkungan.
Please use the Contact form on the right for Expo Bangunan Hijau dan Konferensi 2014 information and ordering.