Environmentally Conscious and Strive Product details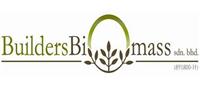 Product by:
Builders Biomass Sdn Bhd


At Builders Biomass, we are environmentally conscious and strive to manage wastes responsibly. We utilise the agricultural and forestry waste available, and responsibly turn the wastes into clean energy.
After years of intensive R&D, Builders Biomass has created BiOEn - BiOEn exclusive high-energy, high-density carbon neutral biomass pellets. BiOEn made from agricultural and forestry waste with high calorific value and low ash content.
Builders Biomass proudly differentiates its biomass pellets as being 100% produced from agricultural and forestry wastes, thus responsibly arresting the main causes of global warming and turning this into a rich source of renewable energy.
Please use the Contact form on the right for Environmentally Conscious and Strive information and ordering.