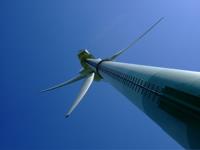 Product by:
Sustainasia


SustainAsia is a corporate sustainability, clean and green technologies investment advisory firm in Asia Pasific. Since 2004, SustainAsia provides advisory services, expertise and tools to high performance companies and investors seeking to enhance their long term economic performance while minimising their environmental impact.
SustainAsia provides independent expertise on clean tech and green tech investments as well as environmental and energy infrastructure projects in Asia Pasific, assessing risks and opportunities, as well as participating in the due diligence of private equity investments, project financing or merger and acquisition transaction.
SusutainAsia is the Asia Pasific partner of enablon, a global leader of governance, risks and compliance IT solutions. SustainAsia is also the Joint Venture partner in Greenware Technologies, a provider of next generation end-to-end wireless intelligent monitoring solutions.
Please use the Contact form on the right for Clean and Green Technologies Investment information and ordering.