Carbon Neutral City Product details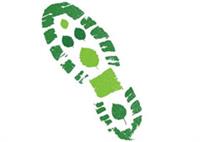 Product by:
Wellness Club Ltd


Wellness Club Ltd is an award-winning green and wellness consultancy social enterprise in Asia. A multidisciplinary pioneer to engage businesses to go green and Carbon neutral, with the aim to help make Hong Kong a "Carbon Neutral city".
Our full range of eco-health management services include: Eco-Service (Green Office, Green Procurement, Carbon Reduction Solution, Carbon Offsets, Carbon Neutrality); Corporate [email protected] Program; Creativity Training, Organic Product Training; Food Registration Service; Low Carbon Estate Planning Consultation.
All profits gained from the services are 100% reinvested in the company to substantiate its operation and further development of the service offerings in Greater China Region.
Please use the Contact form on the right for Carbon Neutral City information and ordering.