Business Organiser Product details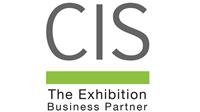 Product by:
C.i.s Network Sdn Bhd


C.I.S Network Sdn Bhd is an organiser of trade and lifestyle exhibition. Through strategic partners, C.I.S Network Sdn Bhd has been developed exhibition and managed events that are nothing short excellence.
Driven by a compelling vision and a well-defined strategy, the company comprises a dedicated and talented team who foster creativity, innovation and strategies in its Business.
The pioneering spirit of C.I.S Network's corporate culture has allowed the company to deliver its exhibition at the highest level of integrity and commitment.
Please use the Contact form on the right for Business Organiser information and ordering.