Asia's Largest Network Marketing Companies Product details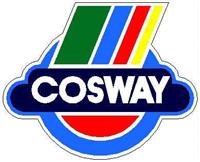 Product by:
Cosway (m) Sdn Bhd


COSWAY, one of Asia's largest network marketing companies. The COSWAY formula has helped thousands of members to achieve tremendous financial success.
Some facts about COSWAY: A powerful combination of effective Business and marketing strategies, authorised capital of RM500 million and paid-up capital of RM155 million, a subsidiary of Berjaya Group, headquarted in Wisma COSWAY with majority ownership of the office space.
A commitment to constantly and actively listen to our customer, understand their changing needs and provide them with excellent value-for-money product and services.
Please use the Contact form on the right for Asia's Largest Network Marketing Companies information and ordering.