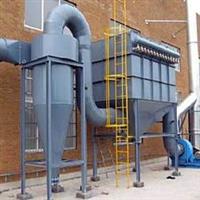 Product by:
Alloyplas Technology Sdn Bhd


Alloyplas is an engineering, manufacturer, and installer of air pollution control system for chemical fumes, dusts, welding fumes, oil mist and many more.
Alloyplas's development and production department synergies their know-how, experience, quality and high technology. Alloyplas possesses competent employees with excellent ideas and experience as well as modern infrastructure for development and production. Our expertise is in fume scrubbers, dust collectors, welding fume collectors and oil mist collectors.
We are also one of the leading chemical Resistant plastic fabricator and piping installer (engineering piping) in Malaysia.
Please use the Contact form on the right for Air Pollution Control System information and ordering.