Wild Asia info, products & news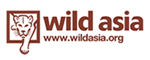 Wild Asia is a social enterprise, operating since 1998 as an organisation aiming to inspire and create positive social and environmental change. Working primarily in Asia, Wild Asia strives to protect and support the conservation of natural areas and local communities' dependant on it. Through strategic partnerships with businesses, that have a direct impact on our natural environments, we provide advisory services and training modules to facilitate learning and the implementation of global standards and guidelines. Our ultimate goal is to promote sustainable practices for better businesses, environment and future.

Products/Services

Consultancy (Responsible Agriculture & Sustainable Tourism), Training Services and CSR strategies

Why we are a green organisation

Sustainability may seem like a complex word, a web of issues and a far reaching goal to achieve but at Wild Asia, we help you break down and understand those complexities with our wide range of skills and years of experience in dealing with sustainability issues. Our integrated approach examines the broader nature of problems and help you and your business engage with the surrounding local community and the environment to find long-term solutions.

We are actively identifying environmental and social problems that surround us and innovating new ideas and solutions to overcome them - in short, Wild Asia is a hub for ideas and passionate problem solvers.

The aim is to provide our partners with tools to stimulate extensive changes in their communities, and become leaders in sustainability. We do this through engagement activities such as; advisory services, on-site assessments and training workshops. This holistic approach provides integrated and meaningful solutions, including education and training to ensure it is self-sustaining.

Our status as a social enterprise means that our profits are used to fund our social mission, and carry the message of sustainability to an ever-widening audience.


Please get in touch with Wild Asia from the Contact box on the right.
Wild Asia Products
listed